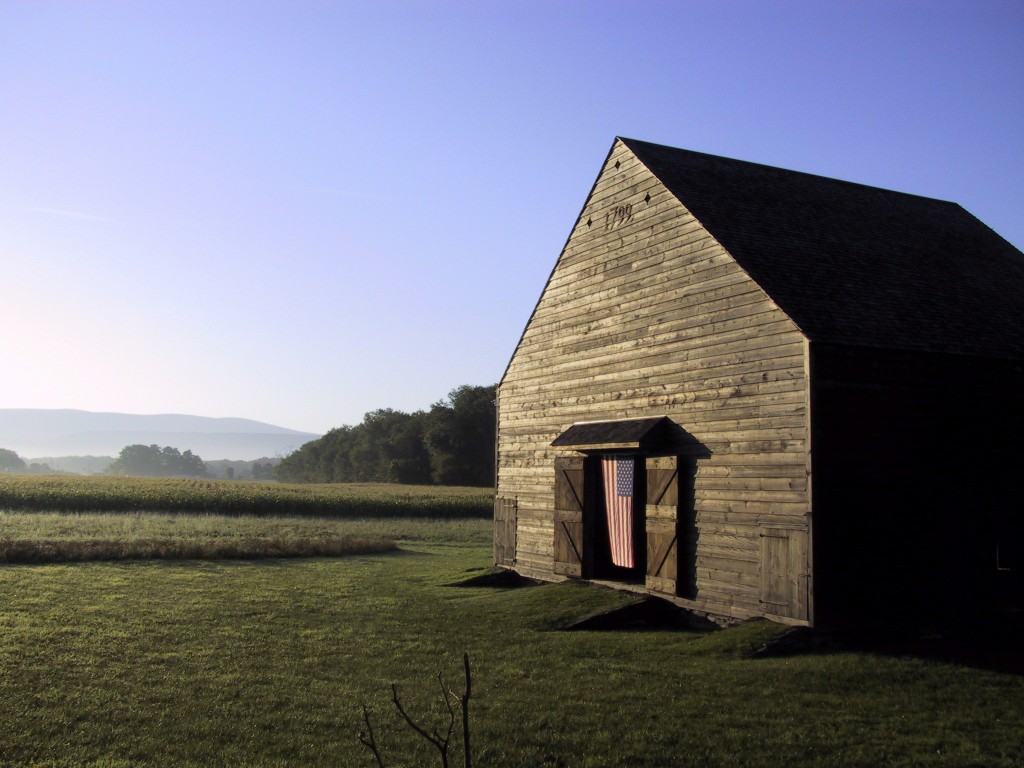 "Dutch barns have the spiritual quality of a cathedral in the wilderness."
~Rod Blackburn, Dutch Colonial Homes in America
Cornfields spread out to the east, the Berkshire Hills rise on the horizon. A dirt road leads to a 200-year old farmhouse. Behind it towers a barn so tall, its roof so steep, one can't help but think of the prow of a ship. Step inside and the magic really begins. Rafters soar high above beams cut by the broad axes of hardy men long gone. Little wonder that the medieval cathedral and the Dutch barn share the same architectural DNA.
The Circa 1799 Barn was born in the Mohawk Valley and began its second life in Ancramdale, just two hours north of Manhattan, in 2001. In its first incarnation it must have filled the local farmers with awe (and perhaps a little envy). In its new home it's been doing just that for all who gather there for weddings, concerts, and fundraisers, or just to stand and gaze in wonder.